AE201 Face Shield
Assembly Instructions
Health Canada MDEL #14174
Made in Canada by Canadians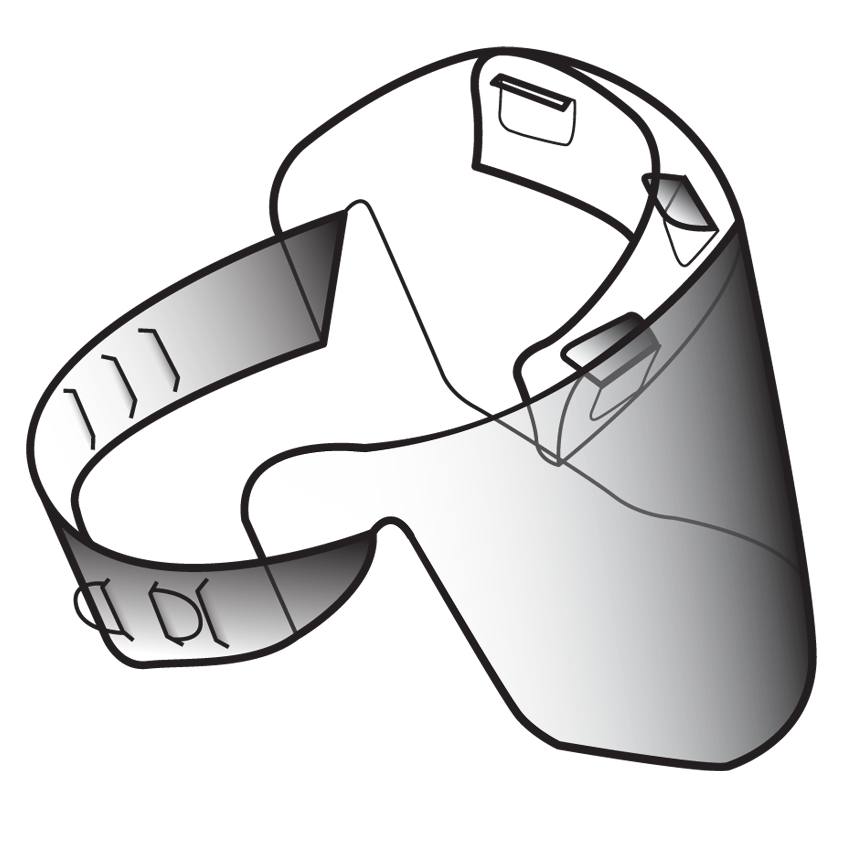 This manual is to be read, and all instructions and warnings must be followed.
Note: The face shield is constructed from Polyethylene Terephthalate material. Some materials may cause allergic reactions in susceptible individuals when in contact with the wearer's skin.
Face shields delivered to facilities should be considered non-sterile. Consult the CDC for the latest guidance on disinfectants known to be effective against COVID-19.
Face shields are not intended as primary PPE. The face shield should not be used (1) in any surgical settings or where significant exposure to liquid, bodily or other hazardous fluids can be expected; (2) in clinical settings where the infection risk level through inhalation exposure is high; (3) in the presence of a high heat source or flammable gases; (4) against impact hazards or falling objects. We make no warranties either expressed or implied, that the face shield prevents infection or the transmission of viruses or diseases.
Check with your health and safety supervisor to determine whether this face shield offers the proper protection for you. Do not use until proper fit is achieved.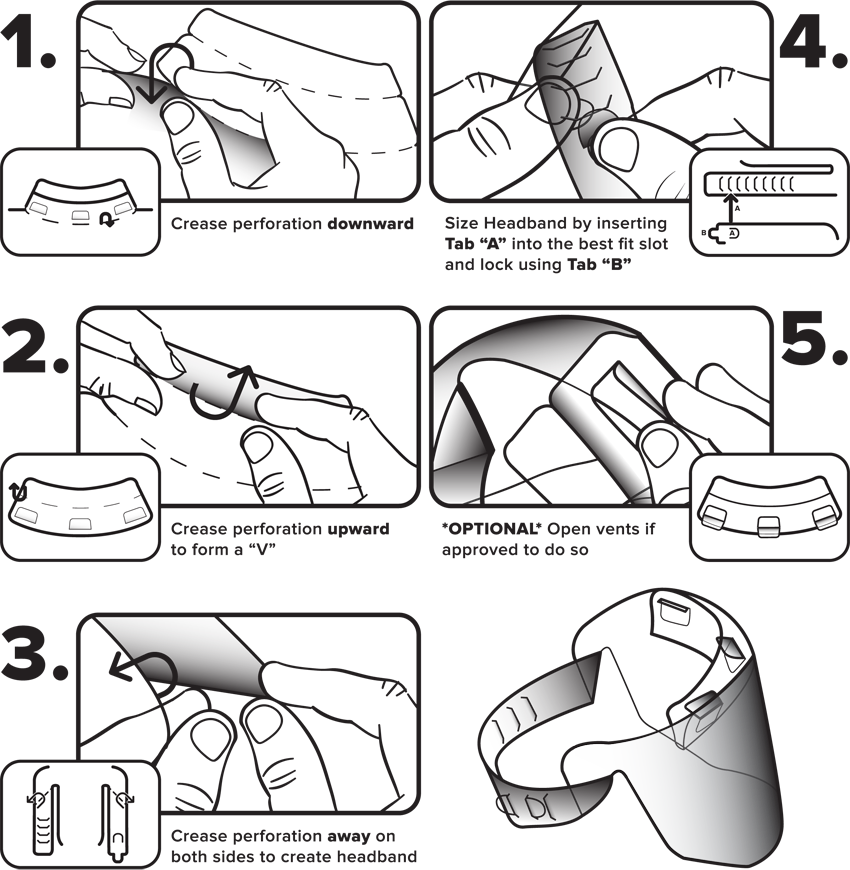 Cleaning Instructions
Review all instructions carefully, prepare your cleaning area and protect yourself!
Prior to cleaning
The face shield can be reused several times if there are no damages, scratches or haze noted. Before you start cleaning the face shield, it is important to protect yourself. The use of personal protective equipment (gloves, mask, face shield) is recommended as some cleaning agents may cause irritation or an allergic reaction. For safety reasons, consider the shield you are about to clean contaminated on all surfaces and take the necessary steps to protect yourself.
Cleaning the face shield
Gently wash the unit in warm soapy water and dry using a clean dry microfiber cloth. The face shield can also be sanitized with a high percentage alcohol wipe if washing cannot be accommodated. Unlatch the unit and ensure all surfaces are properly wiped. Reassemble the unit and inspect the face shield. Discard or discontinue use if damage such as cracks or scratches are noted.